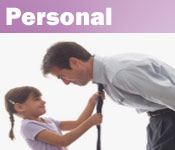 Individuals and families sustain significant property and liability damages each year, some of which can have severe financial consequences. Our agency can aid you in identifying your exposures to risk and guide you in selecting an appropriate insurance protection program to address these needs
Homeowners / Renters
Our Homeowners/Renters Insurance policies provide protection for your home, if you own one, or your personal belongings if you don't own a home. Coverage also can extend beyond your home to:
Garages and other buildings on your property
Household and personal possessions on your property . . . or anywhere in the world
Additional living expenses – paid to you if you are unable to live in your home because of a covered loss
Personal liability that provides coverage for your legal responsibilities for accidents causing injury to others, on your property and elsewhere
Medical payments – actual medical expenses paid to others who are accidentally injured on your property
Our Homeowners policies give you flexibility by offering you many coverage options, such as Extended Limits Coverage, which provides additional coverage for the cost of replacing your home after a loss, in addition to the policy limit for your home. Replacement cost coverage can be selected for the contents of your home as well, so that in the event of a loss, no deduction would be made for depreciation on your personal property. You may also choose higher limits on valuables such as jewelry, furs, cameras and silverware. Or you may choose to insure these items on a schedule so that the exact details of each valuable are specifically listed as part of your policy.
Customize your Homeowners/Renters Policy with one or more of the following valuable options:
Identity Fraud Expense Coverage
Water Backup of Sewers or Drains and Sump Overflow Coverage
Special Computer Protection
Personal Injury Protection
Specialized Coverage for jewelry, silverware, guns, fine arts, and other collectibles or uniquely valued items
Home-Business coverage
Day Care coverage
Inflationary protection
Watercraft/Golfcart protection
Increased Ordinance or Law coverage
Expanded debris removal protection
and many, many, more coverages to tailor your policy to meet your needs
Automobile
Our Automobile Insurance policies provide coverage for Bodily Injury and Property Damage Liability to others, as well as Physical Damage Coverage for your auto.
Bodily Injury Liability provides coverage for your legal responsibilities for accidents causing injuries to other drivers, pedestrians and passengers. Our Property Damage Liability coverage provides protection for accidents that damage the property of others. Legal defense costs, if any, are also covered. Other coverages may apply depending on the specific state in which a policy is written.
Uninsured and/or Underinsured Motorist coverages protect you or a member of your family from the cost of an injury in an accident if it was caused by a motorist without insurance coverage or without sufficient insurance coverage to pay the full amount you are legally entitled to receive as damages.
Our Automobile policies offer various options to help you get the most out of your insurance coverage. We offer Collision coverage to cover the costs of repair from the damage caused to your car by another vehicle. We also offer Other Than Collision coverage for fire, theft, vandalism, glass breakage and other perils. You can add coverage for towing and labor charges in the event your car is disabled, and Rental Reimbursement coverage will pay for the cost of a rental car following a loss to your car.
Personal Umbrella
Our Personal Umbrella Liability Insurance policies provide an additional layer of liability protection over and above the liability coverages of other underlying policies such as Homeowners and Automobile. This additional liability coverage can be added to provide further peace of mind in protecting your assets in this day when million-dollar lawsuits are increasingly common. Should you be legally responsible for the accidental injury of others or damage to property, and should coverage from your underlying policies be exhausted, our Personal Umbrella Liability policy provides coverage up to your selected policy limits.
Watercraft
If you own a watercraft, it is important to protect it and yourself through a specialty policy. We are able to provide coverage for most types of boats, including fishing boats, runabouts, personal watercraft. We provide coverage for your specific needs with policy options including:
Total Loss Replacement – replaces insured's boat with a brand new one of similar make and quality
Disappearing Deductibles – reduces the deductible by 25 percent at each claim free renewal
Replacement Cost Fishing Equipment – up to $10,000 for tackle, rods, and reels
Replacement Cost Personal Effects – protects the insured's personal items including cameras, clothes, cell phones, etc
24-hour Roadside Assistance – covers trailer and tow vehicle, even if tow vehicle is not insured with
Progressive Insurance
Emergency Towing and Labor – provides on-water towing service
Wreckage Removal Coverage
Property Damage Liability – includes coverage for fuel spill cleanup
Medical Payments – includes coverage for water-skiers
Builder's Risk
Builder's risk insurance usually protects against losses due to fire, vandalism, lightning, wind, and similar forces during the course of construction of a dwelling. It usually does not cover earthquake, flood, acts of war, or intentional acts of the owner. Theft of materials can also be obtained.
Motorcycles, ATV's, Recreational Vehicles
We are able to offer coverage for most motorcycles, including cruisers, sport bikes, touring bikes, dirt bikes, mopeds, scooters, ATVs – even most custom motorcycles and motorcycles more than 25 years old. We provide coverage for your specific needs with policy options including:
Accessory coverage
Transport Trailer coverage
Roadside Assistance
Comprehensive and Collision coverage
Bodily Injury/Property Damage Liability
Uninsured/Underinsured Motorist coverage
Medical Payments
Trip Interruption
Total Loss coverage
Rental Vehicle coverage
On-road coverage for off-road vehicles
Our recreational programs are designed to accommodate almost all recreational vehicles from pop-ups to coaches, even high valued units.
We are able to provide coverage for your specific needs through policy options offered by certain insurance companies including:
Total Loss Replacement – replaces a "totaled" RV with a new model of similar make and quality
Emergency Vacation Expense – provides up to $2,000 for lodging and transportation if an RV is damaged during a trip
Disappearing Deductibles – reduces the deductible by 25 percent at each claim free renewal
Full Timer's Package – extra coverage for customers who use an RV as their home
Replacement Cost Personal Effects – protects the insured's personal items including cameras, clothes, cell phones, etc.
24-Hour Roadside Assistance – provides assistance for disabled vehicles – and we'll be sure to to send a tow truck that can handle your customer's RV
Windshield Coverage – new $0 deductible option for replacing a damaged windshield
Free Pet Injury Coverage – pays up to $1,000 toward veterinary fees or the pet's replacement
Flood
Flood is NOT covered under a homeowner's or renters policy, thus a separate policy must be obtained for this protection. Under the National Flood Insurance Program (NFIP) a flood is defined as a general and temporary condition of partial or complete inundation of normally dry land by:
The overflow of inland or tidal waters.
The unusual and rapid accumulation or runoff of surface waters from any source.
Mudslides (i.e., mudflows) which are proximately caused by flooding, as defined above and are akin to a river of liquid and flowing mud on the surfaces of normally dry land areas, including your premises, as when earth is carried by a current of water and deposited along the path of the current.
The collapse or subsidence of land along the shore of a lake or other body of water as a result of erosion or undermining caused by waves or currents of water exceeding the cyclical levels which result in flood as defined above.
To qualify as a general and temporary condition, the flood must affect either two or more adjacent properties or two or more acres of land and have a distinct beginning point and ending point. Also, to qualify, the flood waters can only be surface water that covers land that is normally dry.
Flood protection can be obtained protecting the actual structure of your home as well as your personal belongings within the home. There are specific guidelines governing protection of items and regulating when coverage can be placed into effect (often there is a 30 day waiting period). Consult with one of our agents to determine the specifics.
Get A Quote